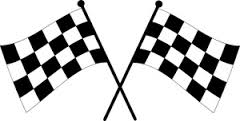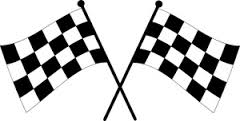 Southern Ground Pounders Vintage Racing Club
Based in Virginia and the Carolinas!
One of the oldest and most respected vintage racing organizations on the East Coast
Racing Vintage Modified and Vintage Sportsman cars from the 1950's to the 1980's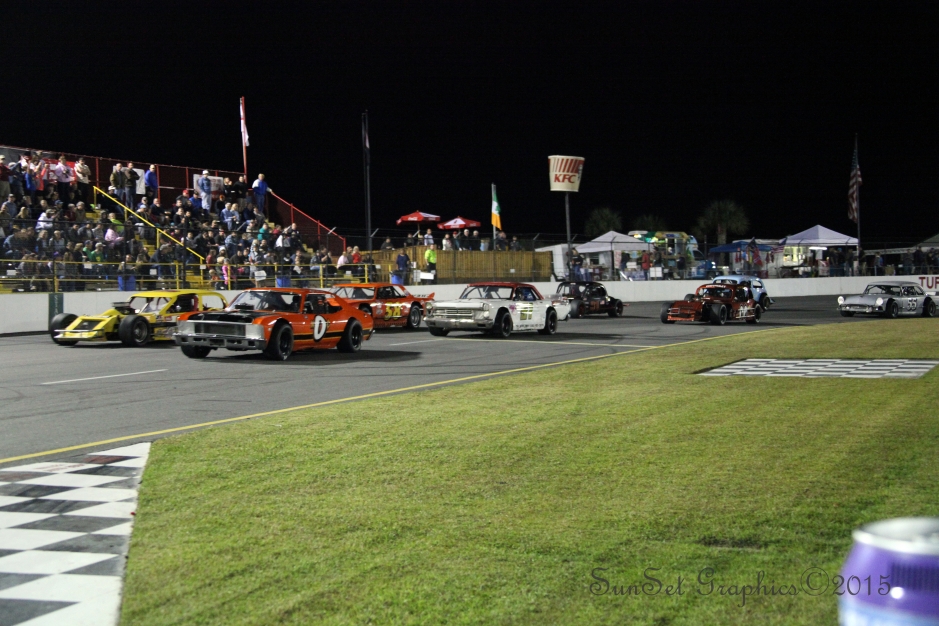 New for 2019

SGP Hats and Patchs are available!

Patchs are $5 and have iron on adhesive
Hats are $20 we have black and red and Black and grey summer hats! Summer hat has grey mesh on back!

****RULES UPDATE FOR 2020****
The Board has finalized the rules as discussed!
NEW RULES ARE PUBLISHED ON THE RULES PAGE IN RED. PLEASE REVIEW ALL RULES!
2020 Dues are due NOW!!!!
Please print application and mail dues in or pay at the first event. In 2020, you will not participate until your dues are PAID!

Congratulations to your 2019 division winners and awards winners.
Modified Division- Dwight "Cowboy" Sauls
Second- Barry Dalton
Third - Jerry Jeffries
Sportsman Division- Greg Butcher
Second- Carlton Sharpe
Third- Dennis Bond
Member of the year 2019 Greg Butcher
Sportsman of the Year 2019 Carlton Sharpe
Bad Luck Body Guy awarded to Johnny James
Hard Hit Awards for 2019
Johnny James, Bubba Farmer, Barry Dalton ,
and Dwight Sauls
!
The following rule amendments are Effective January 1, 2018.The Board of Directors has been considering these changes for quite some time. These changes are meant to bring our club back to the original intent of the organization. We understand some members may not like these changes but there are more members who are in favor of these changes. 100% of the people will never be happy. Just a reminder, but per our rules and bylaws, the BOD has the authority to make changes when deemed necessary.
These rules have been inserted into the rules on rules page as necessary.
Modified & Sportsman Division
· No New Chassis (all chassis must be approximately 10 years old and older)
· No Bump stops Front or Rear ( springs or shocks)

· No Cannister or Remote Cannister Shocks
· No Externally adjustable shocks
· Any car showing up to a club event that does not meet the rules set by this club starting in 2018, will be allowed to participate in that night's event, however they will not receive points for the night or receive any trophies. The car will then be suspended for 2 races and will have to be brought to current rules before it can race in a club event again.

Sportsman Division ONLY
· No Offset Chassis (Perimeter ONLY)
If the car raced with the club in 2017 as a sportsman, and had an offset chassis, it will be grandfathered. Any grandfathered offset Sportsman chassis that is wrecked and needs front clip will no longer be grandfathered. The chassis will need to be replaced with a perimeter chassis. BOD will have final say on clip replacement on the night of the wreck. Decision will be non-appealable.
· If an Offset chassis and body that has been grandfathered is sold, it will no longer be allowed. The body must be re-hung on a perimeter chassis to be club legal.
· No underslung rear suspension
If car raced with club in 2017 and had underslung rear suspension, it will be grandfathered until the rear clip is in need of replacement. When repaired, it must be replaced with an over the rear (overslung) type clip.
Drivers
· Starting with the 2018 racing season & beyond, All Southern Ground Pounder drivers must be dedicated to vintage racing. This means all drivers are not permitted to drive in any division other than a vintage division. Breaking this rule will result in termination from our club.
. The lineups will be by draw. No more 3 wins to the back or last winner at track to the back. Lineup will be straight draw. If you want to start in the back you must not draw but tell the race organizer at that point! You draw a pill, thats where you will start no exceptions

Southern Ground Pounders Orange County Speedway
Sept 30 2017
The Southern Ground Pounders finally got to visit Orange County Speedway for the 2017 racing season. The fans of the club have been waiting patiently for an event to take place at the track. The club generally brings a great car count to OCS and Saturday showing was as expected. 14 Cars made the tow and we had two mechanical failures in practice. The Apple Brothers Falcon had a valve train issue in the first practice. They loaded up and hustled back home to try and diagnose and start repairs hopefully to make next week's show at Ace! The 36 Chevy modified of Lonnie Parker popped a lifter out. A huge club effort was made to repair the motor and it was done at the track. In the re-fire process the distributor took a dive and being a little of a unique set up, nobody had any replacements parts. Hats off to Lonnie and his Son and all club members who assisted in that process. They put a solid two hours in on that intake removal and valve train repair. As for the rest of the club it was a flawless night! The race would run caution free with every car completing the race!
There were several rounds of practice and many little issues on cars got solved. A pesky oil leak on the 65 Mustang #4 of Mack Tatum was solved. As always, a simple problem that couldn't be detected. It is amazing how many hours went into finding a dang oil leak that finally reared its ugly head to a detectable situation. Long story short a new cork steel shim valve cover gasket fixed it.
Chris Mincy had his newly clipped and repainted Nova #11 back at the track since " The Big One" back in May at South Boston. Eddie and Tim Gilbert had there #1 Falcon back with the club this week as well!
As always, the club would draw for positions. The three cars of Mack Tatum, Kevin Floars and Barry Dalton would be regulated to the tail of the field due to winning three races each, so far this year. But, as you can imagine it makes for a great show when the fast cars come from shotgun on the field.
Starting Lineup was as follows!
1. Gene Williamson #16 38 Ford Sedan
2. Chris Mincy #11 68 Pontiac Ventura
3. Eddie Gilbert #1 65 Falcon
4. Dwight Sauls #21 36 Chevy Coach
5. James Turner #51 66 Comet
6. Dennis Bond #55 55 Ford
7. Jimmie DeKraft #12 65 Chevelle
8. Jerry Jeffries #81 36 Dodge Coupe
9. Jay Royal #1 41 Packard Coupe
10. Kevin Floars #55 55 Chevy
11. Mack Tatum #4 65 Mustang
12. Barry Dalton#05 37 Chevy Coupe
13. Lonnie Parker #17 37 Chevy Coupe
14. Jimmy Rice #98 63 Ford Falcon
We raced 7th in the program Saturday night. Gene Williamson, The Flying Curmudgeon, lead the field to the green. With some of the faster cars starting towards the back. It made for an awesome show. The race would run caution free so getting from the rear to the front was gonna be tough! The club had great racing all through the field. The cars working through the field were patient and careful not to compromise anyone's position. The race was fast paced and was deemed the event of the night by the fans we have heard from. It is exciting to see cars work through traffic and pass each other. New club Member Chris Mincy in his freshly repaired nova #11 had a great first time back event, finishing third overall. Eddie Gilbert, also a fairly new club member, quickly got to the lead from his third-place starting position and would hold the lead to the checkers, collecting the Sportsman win. Eddie had a little incident navigating through some lapped traffic but he is still learning our drivers' habits! Mack Tatum would collect the Modified win! The highlight of the night was seeing old James Turner cutting donuts and laying down cancer ribbons on the track. James had an off week the other night at East Carolina so it was good to see him having fun! And I'm gonna tell you from experience when that old dude is on his game, he is the hardest thing out there to get around! Real wheelman right there! The Final finishing order was as follows:
1. Eddie Gilbert #1 Sportsman
2. Kevin Floars #55 Sportsman
3. Chris Mincy #11 Sportsman
4. Mack Tatum #4 Modified
5. James Turner #51 Sportsman
6. Jay Royal #1 Modified
7. Dwight Sauls #21 Modified
8. Barry Dalton #05 Modified
9. Jimmie DeKraft #12 Sportsman
10. Jerry Jeffries #81 Modified
11. Gene Williamson #16 Modified
12. Dennis Bond #55 Sportsman
13. Lonnie Parker# 17 Modified
14. Jimmy Rice #98 Sportsman
Just so everyone knows- It is a club rule for lead lap cars to pass all lapped traffic on the outside, unless you are avoiding an incident, NO EXCEPTIONS! Passing for position is passing when and where you can. We always emphasize in our drivers meeting EVERY NIGHT, do not put your fellow participants in compromising positions and our guys have done a great job with these rules for the past two years. Each incident of aggressive driving is dealt with as soon as possible and can carry race suspension penalties. This rule is making all our drivers better, helps avoid accidents and also promotes good clean incident free events. It is very hard to turn off the competitive race to win at all costs attitude of drivers. We have had several new drivers to the club experience this and after several events they have come to appreciate these rules.
The club has two nights of racing left for 2017. Next Saturday Night October 7, we will be at Ace Speedway for the Rodney Cook Memorial race. The Ace event is a non-points event due to it being added so late in the year. Then after a few weeks off we will return to Carteret County Speedway for the big Halloween event on October 28. That will be double points night!
Come see us at the races and we got t-shirts to sell! Even some long sleeves and hoodies!
***June, July Recap for the Southern Ground Pounders!***
June has came and gone and July is about over. The Clubs next race will be at Motormile Speedway on Aug 5 2017. But lets first look back at June and July!
June started out with a race cancellation at East Carolina Speedway due to some scheduling conflicts. No harm no foul just one of those things and the Club will be back at East Carolina on Sept 16.
The SGP rolled into Wake county on June 9 with a good showing of cars. Still recovering from a large wreck at South Boston in May a few cars were missing that normally make the tow, as well as one car with a broken down tow vehicle. The weather cooperated and the show was a good one. The cars in attendance didn't disappoint the fans, We love Wake County! Todd Langdon ,#78 in his sportsman Olds Cutlass made a great showing by winning the sportsman race at his home track! Barry Dalton would capture the modified win and Don Lassister would collect the Limited sportsman division for the night!
Final rundown as follows, the race only saw one minor caution on lap 2 for a large piece of debris, the rear bumper off Turners Comet #51.
1. Todd Langdon #78 Sportsman
2. Barry Dalton #05 Modified
3. Dwight"Cowboy" Sauls #21 Modified
4. Ken Faucette #7 Modified
5. James Turner #51 Sportsman
6. Jerry Jeffries # 81 Modified
7. Don Lassister #58 Sportsman
Special thanks to all who came.
The Next June event saw a cancellation at Orange County due to the track rescheduling a rained out CARS Tour event.
July rolled in like a monster! The heat got here and was un-relentless. Along with the heat comes the afternoon storms we all dread to see. An awesome field of cars showed up at Southern National Motorsports Park on July 8. The big bonus for the night was our farthest north member, Scott Poirer and his lovely wife, towed His Bad fast Pinto modified all the way from Norwich Conn to come and race with some good old southern boys. Scott has family in NC and was visiting and towed a race car down to have some fun. We got practice in but Mother Nature pounded the place with a monster storm before we could run our main event for the night. Scott Poirer also donated a set of Hoosier racing tires to the club and we gave them away raffle style at the drivers meeting. Greg Warren was the lucky recipient of the tires! We all tucked our tails and ran home from the rain!
July was a busy month, We turned right around six days later and rolled in to Wake County Speedway again for the summers second trip to the ¼ mile bullring. Mother Nature was looming in the back ground all night long, but we got the races in! WOW Special Thanks to Carolina BBQ for coming on board to help sponsor the Southern Ground Pounders Event for the night! Practice rolled on as the fast paced schedule allowed for a Friday night show! Don Lassisters Orange 1964 Chevelle #58 would experience a catastrophic engine failure during practice! The connecting rods came unconnected and exited the oil pan! Tough night for Don! The starting position draw took place and per pour club rules Todd Langdon and Barry Parker would start shotgun on the field due to winning the last event! The lineup was as follows
1. #21 Dwight "Cowboy" Sauls
2. #51 James "The Legend "Turner
3. #55 Dennis "The Menace" Bond
4. #0 Mack "Taterbug" Tatum
5. #81 Jerry Jeffries
6. #55 Kevin Floars
7. #78 Todd Langdon
8. #05 Barry Dalton
9. #58 Don Lassister DNS
The field rolled green with Sauls Leading the way in his white #21 Modified Coach. Turner with his new old little 302 ford motor, hung on to the outside for a few laps as the field came charging through. It didn't take long for the cars of Langdon Parker and Floars to get to the front. Cowboy Sauls coach would get loose and spin coming off turn 4, on lap 4 showing the field the only caution they would see. The Toe got knocked astray on Cowboys coach making for a little evil driving but he soldiered on!
The green flew again and the race was on! Langdon and his Olds lead a few laps till the rocket ship piloted by floars blew past! The race was then to the checkard flag!Floars would collect the overall win with The Chevy Coupe #05 of Dalton getting the Modified win!Turner will get credit for the Limited sportsman Race since he installed his baby 302 motor, But Dennis bond made him work for it the last few laps. The final rundown was as follows:
1. Floars #55 55 Chevy
2. Dalton #05 36 Chevy Coupe
3. Langdon #78 70 Olds Cutlass
4. Tatum #0 68 Chevy Nova
5. Jeffries #81 36 Plymouth Coupe
6. Turner #51 65 Comet
7. Bond #55 55 Ford
8. Sauls #21 36 Chevy Coach
9. Lassister #58 64 Chevelle
We at the SGP owe a huge thank you to Carolina BBQ from Garner North Carolina for stepping up to help out the Club with event sponsorship for the night! With great People like this helping out our club, the future looks really bright! Got a couple weeks off here then on to Motormile Speedway on Aug 5!
It is a little ways up there to tow but well worth the ride! Looking forward to seeing a good field of cars in a couple weeks up there! See ya at the track!
South Boston Speedway May 6 Recap
May 6, 2017 Started as a cloudy dreary day and eventually the sunshine would peak through late in the day. The SGP made a trip to the historic South Boston Speedway for the first time in 2017. The club would be a companion event (along with the Hornets) for the NASCAR K&N series race, with a very strict time table due to Network TV coverage of the event. The club would only see a ten-minute round of practice for the 16 cars that were here. The Practice session would be hampered by the ability to use only the top lane due to a suggestion from Goodyear. They put out cones and asked us to run above the cones. We tried to comply, but with 16 very fast cars it was tough. Several cones got wrinkled in the process. After a few minutes, most SGP cars pulled off as it was very….. let's just say exciting would be an understatement. None the less, we were here to support and put on a good event. Lonnie Parker#17 would break an axle in practice!
As always, all 16 SGP cars drew for starting positions. The club would run after the first 100 lap K&N race. The line-up was as follows
1. Jimmy Dekraft #12 65 Chevelle
2. James Turner #0 68 Nova
3. Garland Ricketts #80 37 Ford Flat head
4. Dwight Sauls #21 36 Chevy Coach
5. Rodney Dye #9 35 Ford Coach
6. Jay Royal #1 41 Packard Coupe
7. Dennis Bond #55 55 Ford
8. Mack Tatum #4 65 Mustang
9. Barry Dalton #05 36 Chevy Coupe
10. Kevin Floars #55 55 ford
11. Sparky Staton #0 38 Chevy Coupe
12. Chris Mincey #11 68 Pontiac
13. Dusty Wall #21 70 Chevelle
14. Gene Williamson #16 38 Ford
15. Steve Shelp #81 36 Dodge Coupe
16. Lonnie Parker #17 37 Chevy Coupe
The green flag would drop and see good 'ol James Turner driving the Orange nova #0 owned by Pam Tatum, jump out to the lead over the #12 of Jimmy Dekraft. The rest of the field was bringing on the heat……. Maybe a little too early, as the whole field was side by side racing for position. On lap 6, Rodney Dye's yellow #9 modified, while making a move for second place, would lose the handle about halfway down the front stretch. You cannot imagine, with 14 cars in hot pursuit, the carnage that was about to take place. A hard charging Chris Mincey, in his first time out with the club in a brand new 1968 Pontiac, would collect the car of Dye at dang near full throttle. WOW!! What a hit! That would spin dye down the track causing the inside line to slam on the brakes. Dwight Sauls would get rear-ended by Kevin Floars#55, who got clobbered in the right rear by Jay Royal, who Mack Tatum would plow into from behind! This was the inside lane wreck.. The outside lane would see Dusty Wall who was behind Mincey, throw the brakes on and get rear ended a ton by Sparky Staton in his Chevy Coupe. The coupe of Staton would then add insult to injury by clobbering the spinning car of Rodney Dye one more time in the right rear. The rest of the cars would slam on brakes and slide to a stop on the front stretch. The only two cars out of the 15 on the track to get through would be Turner in the #0 Nova and Jimmy Dekraft in his #12 Chevelle. What a nightmare! The race was immediately red flagged. The staff and wrecker crews for the track would jump quickly into action checking on all involved drivers. By the grace of the good lord and all the great safety equipment that is constantly under scrutiny by the SGP club, NO ONE WAS SERIOUSLY INJURED! Plenty of bruised legs, shins, elbows, egos, and stretched seat belts in this one!
After a lengthy cleanup, the cars able to continue were lined back up! The field was drastically reduced. The lineup was as follows for the restart:
1. Turner
2. Dekraft
3. Ricketts
4. Williamson
5. Shelp
6. Bond
7. Tatum
8. Dalton
Tatum and Dalton who were both nursing damage and mechanical issues but both labored on! And pretty handily too I might add. The restart saw Turner lead the way with Dekraft in hot pursuit. Dekraft would get by Turner for the lead and the modifieds of Dalton and Tatum were quickly catching the leaders after overtaking the cars of Garland Ricketts,Gene Williamson, and Dennis Bond! Be a shame to not mention here that the 37 Ford Coupe of Ricketts is a Flat head powered car! With a couple laps to go, the lead car of Dekraft would be given the black flag for a fuel leak. It would appear that fuel was sloshing out of the overflow in the trunk. Dekraft yielded to the flag and Turner would regain the lead! Tatum was leading the modified cars and started to experience a power steering leak producing some white smoke. Being cautious, as we needed no more bent equipment, Tatum slowed the pace allowing Dalton to pass. The race ended with the myth, the man, the legend - James Turner #0 capturing a well-deserved victory overall and the Sportsman trophy. James would dedicate his victory to his late wife who would have had a birthday on this date! He normally does donuts for breast cancer survivors and awareness but he had a little mercy on Pam Tatum's motor on this night! Barry Dalton, #05 would collect the Modified trophy for the second continuous week. The Limited Sportsman win would go to the flathead of #80 Garland Ricketts. The final rundown would be:
1. Turner #0 S
2. Dalton#05 M
3. Tatum #4 M
4. Rickets #80 LS
5. Bond #55 LS
6. Williamson M
7. Shelp #81 M
8. Dekraft #12 S
9. Staton #0 M
10. Dye #9 M
11. Sauls #21 M
12. Mincy#11 S
13. Wall #21 S
14. Royal #1 M
15. Floars #55 S
16. Parker #17 M
Now for some nuts and bolts!! Several members of the SGP were quick to the fence on the front stretch and in the pits checking on our drivers. As with every track we go to, initial checks are done by track staff and safety crews. Just a reminder - all pit crew members and wives are not to go on the track at any time during a caution! ENOUGH SAID! Many drivers were unaware they were being evaluated by our members as sometimes people are not very approachable immediately after an on- track incident. Many are sulking, stomping, cussing and wearing out their cell phones…. Yep cell phones! But rest assured, every single driver was checked up on as soon as possible after the cars were brought to the pits. This attention is afforded to every member and sometimes you are so focused on things that you will never realize this has happened. This takes place every single time we have an on-track incident even with blown motors! For our new members, you are just as important as the old members and as being new, you may not realize all the things going on around you; but after a season of racing you will be very aware of the wives of the SGP and Crew members checking up on our people. Our Club Officers and Board members are generally in race cars too, so they are just as busy as other members affected by incidents. Many of our drivers are by themselves or with one crew member and they usually get the most attention and those with large crews - well, they seem to need less attention from time to time but rest assured, the club as well as the track is very concerned about your well-being and potential needs.
As in every SGP Drivers meeting at the track, patience is encouraged as we do not win races in the first ten laps. We cannot express this enough. No one got the $10,000 purse from Saturday night as it was paid to the wrecker drivers for all their hard work and use of equipment. At least we have a few weeks to do some repairs, refocus, and head to the next event!
The next Club race will be at Carteret County on Sunday, May 28th. There will be a practice day on Saturday and a big party at the track on Saturday night. Great opportunity to help start the summer with a bang on Memorial day weekend!
On a final note, I feel as the president of this club, it is time to reiterate a very important point to our members and potential members. This is not a reaction from this past weekend's events but if the shoe fits you must wear it! You guys and girls hear me say this every week in our driver's meetings. This is MY OPINION- This club is for having fun for the vintage enthusiast. It is not a developmental division, it is not an audition for a late model ride or a stepping stone to the Xfinity or Cup series. If you feel the urge to win races at all cost, this is not for you. The attitude it takes to be a successful member of any Vintage Racing club is very different than that of the Saturday night weekly racer.
Now, let's refocus and get ready to go racing in the summer of 2017!
NEW 2020 T-shirts are in the works!

Old t-shirts are now $10 while supplies last!
RAFFLE TICKETS !!!! 603 fresh motor! Raffle tickets $10 a ticket only 200 tickets will be sold!

We also have a cash raffle going too! Members can get tickets any time to sell.